Future proof your leadership and let's reimagine leadership together
Do you need and want to lead more effectively? Are you seeking tools and practices to make a difference for others and for yourself in a rapidly changing landscape of multiple actors and challenges? Would you like to learn how to lead with confidence in today's uncertainty?  Are you seeking ways to better navigate deficits in meeting today's global leadership demands?
Future proof your leadership with us and:
Apply for a course and stay ahead of the curve by learning essential and advanced leadership capabilities

Break old habits, recognise and leave behind obsolete assumptions, and grow

Learn how to practice leadership at any level, no matter your title

Connect with a new network of trustworthy, diverse, experienced, inspirational people that share your "leadership" aspirations help you expand your horizons

Qualify your learning with certification from the Swiss-renowned EDUQUA and

 

internationally recognised ISO accreditation
Our approach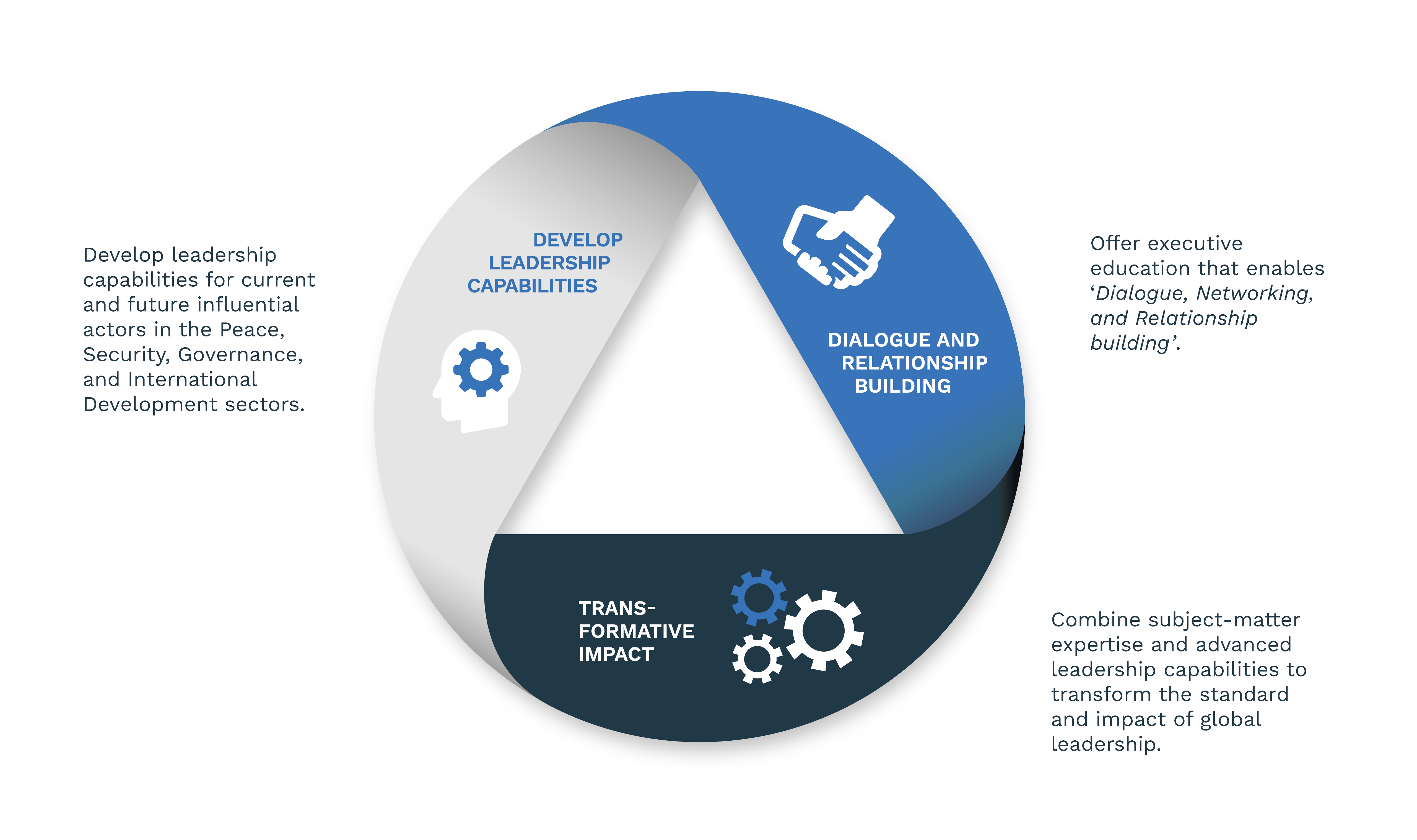 Our activities
Our activities and resources to improve your leadership capabilities, both virtually and face to face include:
Immersive Learning Journeys

Advanced Executive Workshops

Customised programmes

Guidance on building leadership capability across organisations

Resources, tools and research on key leadership issues and practices
Our reach and impact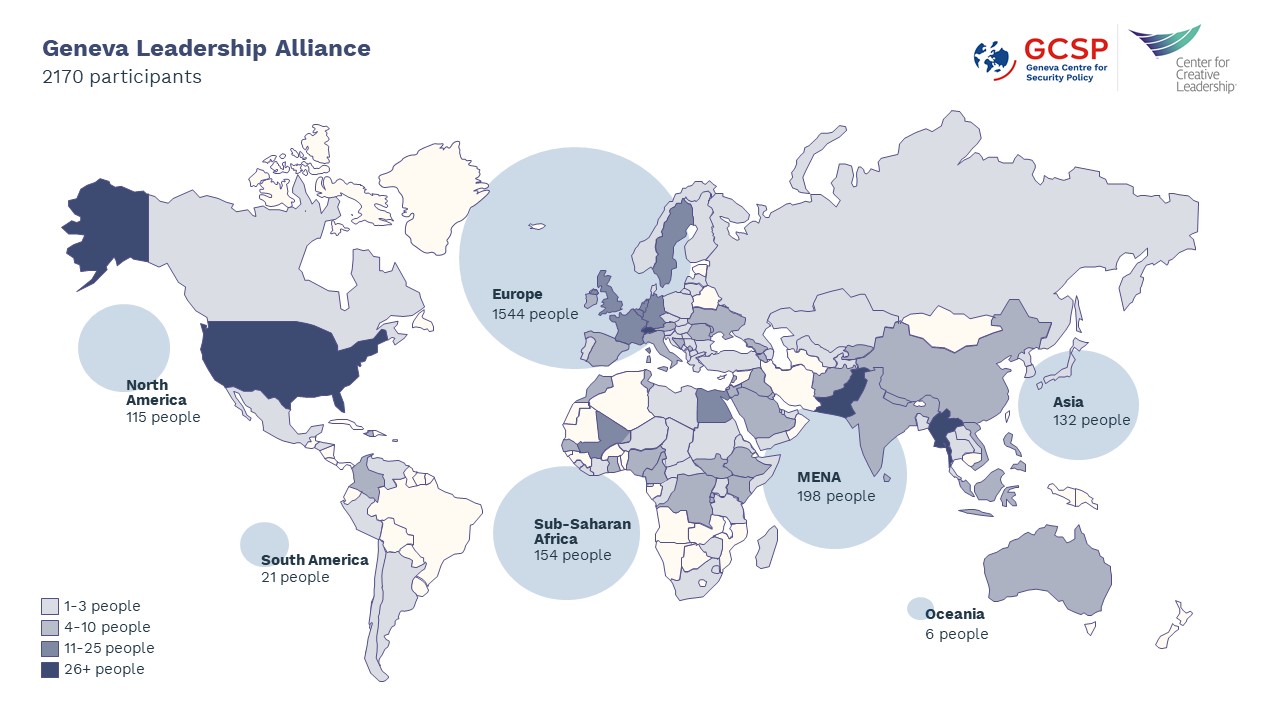 Who we are?
The Geneva Leadership Alliance is a network of high-calibre associates and partner organisations, across a wide range of disciplines, with a tried and tested co-design approach on leadership. After seven years of delivering leadership trainings to hundreds of beneficiaries, we have become recognised by long-term partners and clients for our inclusive, innovative, and impactful approach to the thought and practice of leadership to advance peace and security worldwide.
Our expertise is sought out by a diverse range of individuals, organisations, and institutions seeking to quickly develop leadership solutions that increase their global relevance, scale and impact.
The Geneva Leadership Alliance was co-founded by the GCSP and the Center for Creative Leadership to advance the understanding and practice of leadership for peace and security.

Engage with the Geneva Leadership Alliance by:
Hiring us to provide customised leadership training and take your team and organisation to the next level
Accessing our global community of experts on leadership in peace and security
Becoming a Geneva Leadership Alliance Associate
Exploring our publicly accessible resources, tools and research
Reimagining Leadership Together
What kind of leader do I need to be right now?
Mr Peter Cunningham, Head of Leadership at GCSP and Co-Director of the Geneva Leadership Alliance invites you to explore vital practices for leaders in Peace, Security, Humanitarian and Governance sectors in this NEW upcoming virtual workshop on "Senior & Executive Leadership in a Non Linear World".