Artificial Intelligence and Cyber Security: A Complex Relationship

Artificial Intelligence and Cyber Security: A Complex Relationship
Natalia Spinu and Gaurav Sharma both met at the 9-month long International Training Course in Security Policy (ITC) from 2010 to 2011 at the GCSP. 10 years later the two alumni continue their collaboration and share their reflections and insights on artificial intelligence and cyber security.
This strategic paper discusses the pertinence of the use of AI technology in the domain of cyber security, including its perils and safeguards. The paper is divided into three sections: AI-enabled cyber security, the disadvantages of using AI in cyber security, and recommendation for the deployment of AI systems for cyber security. The focus of the paper is on AI systems that can assist or augment protective cyber services and help users to curb cyber security risks; however, the use of completely autonomous AI systems in the area of cyber security is not discussed.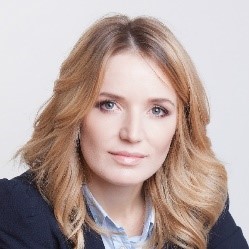 Natalia Spinu is a cyber security expert with many years of experience in governmental sectors in the Republic of Moldova. Chief of the Government Cyber Security Center (CERT-Gov) and has as responsibility the strategic planning and international and intergovernmental cooperation. Under her leadership, the CERT-Gov became actively involved in many national cyber security development processes, including national cyber security programme and policy developments. She's an active contributor to the cyber security community, promoting collaboration via knowledge sharing, organising various cyber security related workshops, events, and meetups, as well as participating as a speaker in national, regional, and international forums.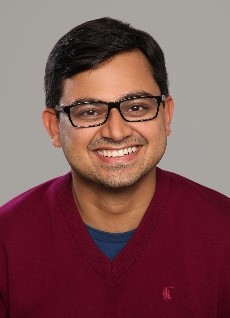 Gaurav Sharma is Advisor for Artificial Intelligence (AI) at the German Agency for International Cooperation (GIZ) and an affiliate to "The Future Society". Gaurav is the Working Group Member of the Global Diplomacy Lab. He was Ambassador, Asia and the Pacific, Global Leadership Academy (GLAC), (2019 – 2020) and was a German Chancellor Fellow (2015 – 2016). Gaurav was awarded 'New Young Leader' by Crans Montana Forum (2014). Gaurav comes with 15+ years of experience in development cooperation, international relations (policy advisory and research), private sector (information technology) and non-governmental organisations (women's health). He is also a facilitator for the "Youth Climate Leaders" (YCL) in South Asia and the founder of the Indo-Swiss Future Leaders Forum (ISFLF).
"The ITC course is a pure fusion of knowledge, which I still use today. It is impossible to meet so many great minds anywhere else in the world than in the ITC and learn, unlearn and relearn from them and from the world class practitioners. World issues unfolded and were discussed upfront. There was always a community spirit with a global perspective at ITC. I shall relish it all my life." Gaurav Sharma
The ITC course today the LISC – Leadership in International Security Course, is the GCSP's oldest course; a highly competitive eight-month course in international security designed for professionals seeking to enhance their careers and effectively respond to the world's most pressing security challenges.