Addressing Challenges in Global Health Security – A Virtual Learning Journey 2022
This course offers a unique opportunity to strengthen your capacity to address the health security challenges of our times.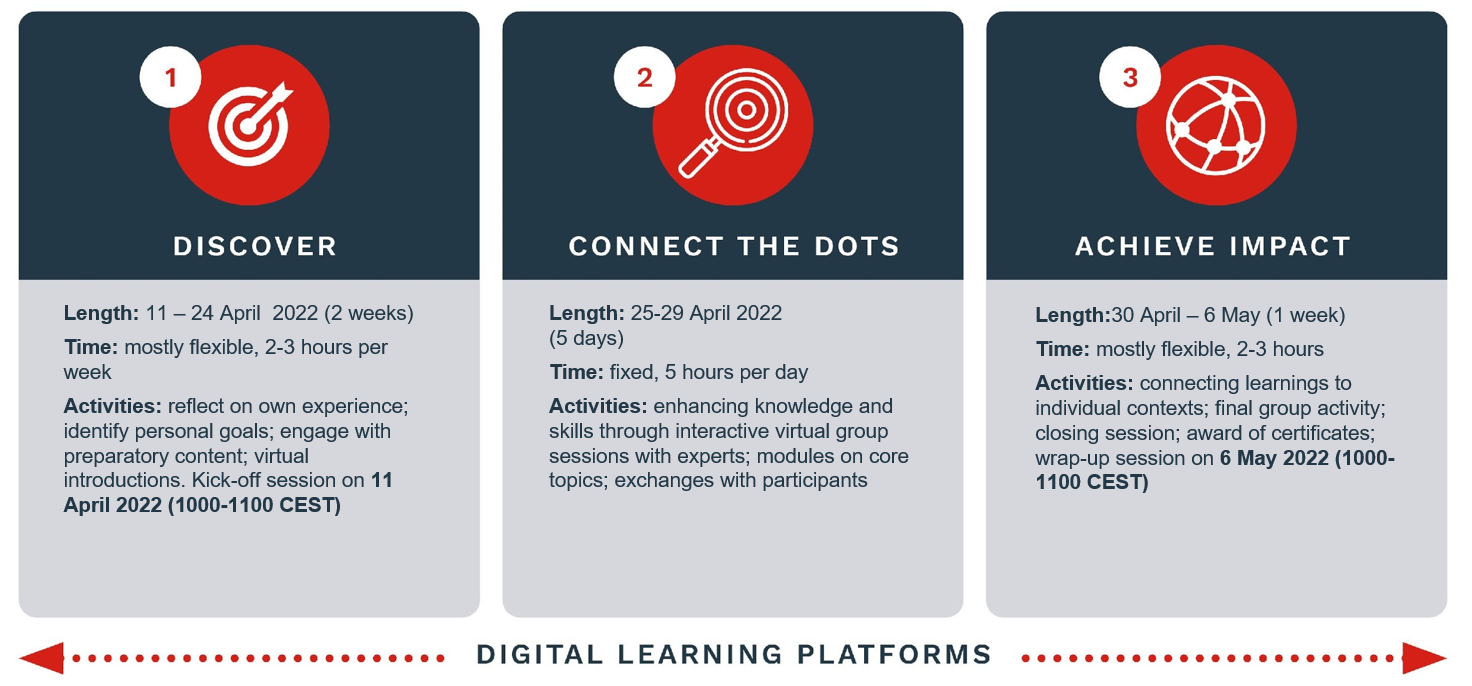 The recent coronavirus outbreak brings health security back to the top of the policy agenda.
How can we improve outbreak prevention and response at the national, regional and global levels?

How should we strengthen detection strategies? Why is a multi-sectoral response to major public health incidents crucial?
This executive course answers these questions and provides security and health specialists from all sectors with an in-depth analysis of global health security as an international security priority. It equips participants with the tools necessary to deal with the security challenges that health crises can pose at all levels. Participants explore and evaluate frameworks and implementation measures that will enable them to better prevent, detect, and combat health security emergencies.
Learning Objectives
The course will enable you to:
Strengthen awareness of global health security threats;

Understand how trends in other sectors can "spill-over" and impact health security;

Improve capacity to work across sectors that have different priorities and incentives;

Build cross-sectoral networks among officials engaging in global health security issues;

Share knowledge and experience with colleagues and experts.
You will receive a GCSP certificate accredited by EduQua once you have completed all the course modules to the satisfaction of the course director.
This course target audience are health security professionals from public and private sectors.
civil servants;

diplomats;

military;

private sector representatives;

NGOs

International organisations

to create cooperation among actors from different sectors and break the silos.
The course is offered free of charge thanks to the generous support from the DDPS.
Application Deadline: 1 April 2022