Skills Enhancement for Political Advisors - A Residential Learning Journey 2023
Location
Geneva, Switzerland
This course brings together practitioners and expert speakers from the field of political advising. It includes practical sessions that all include small group application, extensive opportunities to connect and learn from one another and a capstone event that ties all the learnings and experience together.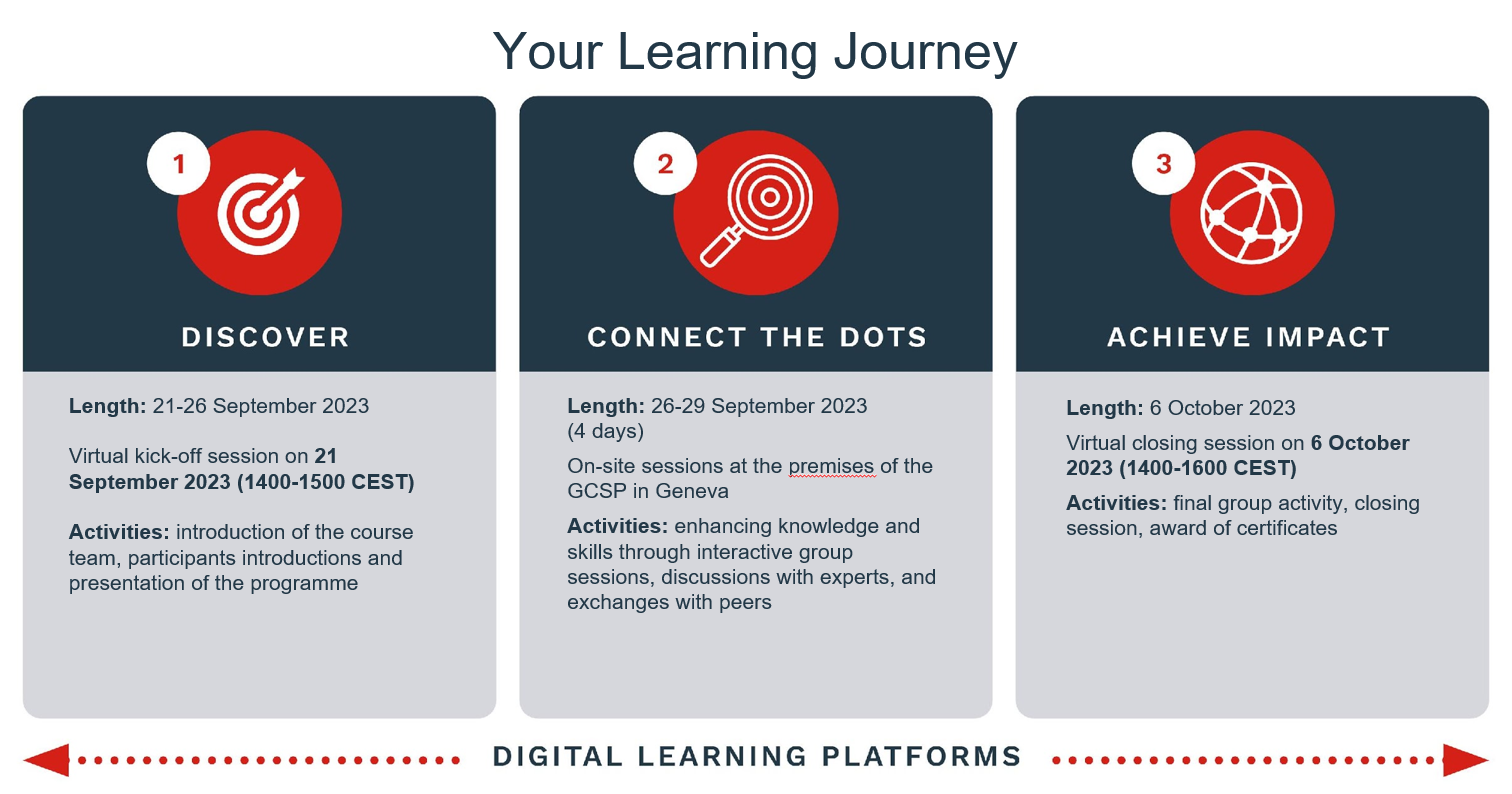 Political advisors are instrumental in the decision-making processes of peace and security. Their effectiveness is of fundamental importance both on the ground and at an international level. Their duties require them to synthesise information rapidly, to develop a comprehensive understanding of the context and key issues at hand, and to convey that understanding and analysis to their institutions at varying levels, while building and nurturing meaningful relationships.
Learning objectives
By the end of this experience you will have:
Explored the interdisciplinary and dynamic role of a political advisor.
Acquired a structured lens for analysing your professional responsibilities, your personal strengths and areas for growth.
Enhanced your skill sets required for effective advising.
Learned from peer experiences and perspectives.
Broadened your network in the advising field.
The course is designed for:
Political advisors and political affairs officers working in government ministries, international institutions, diplomatic missions either in capitals or in the field, as well as those individuals interested in becoming a political advisor.

Professionals working in advisory positions in the field of governance and peace and security.

Typical professional associations of participants are with government ministries, international organisations, and diplomatic missions.

The course will also be of interest to individuals working in peace and security and wanting to shift into advising.
1500 CHF
The GCSP reserves the right to modify the programme dates, location and fee at any time.
15% Early-Bird Discount if you apply before 01/07/2023. GCSP Alumni qualify for a 20% discount on the standard rate of 1500 CHF. Bring a friend: 100 CHF (ensure your friend or colleague mentions your name in their online application)
Application Deadline : 31 August 2023