Crossing Paths – The Networking Possibilities Are Endless!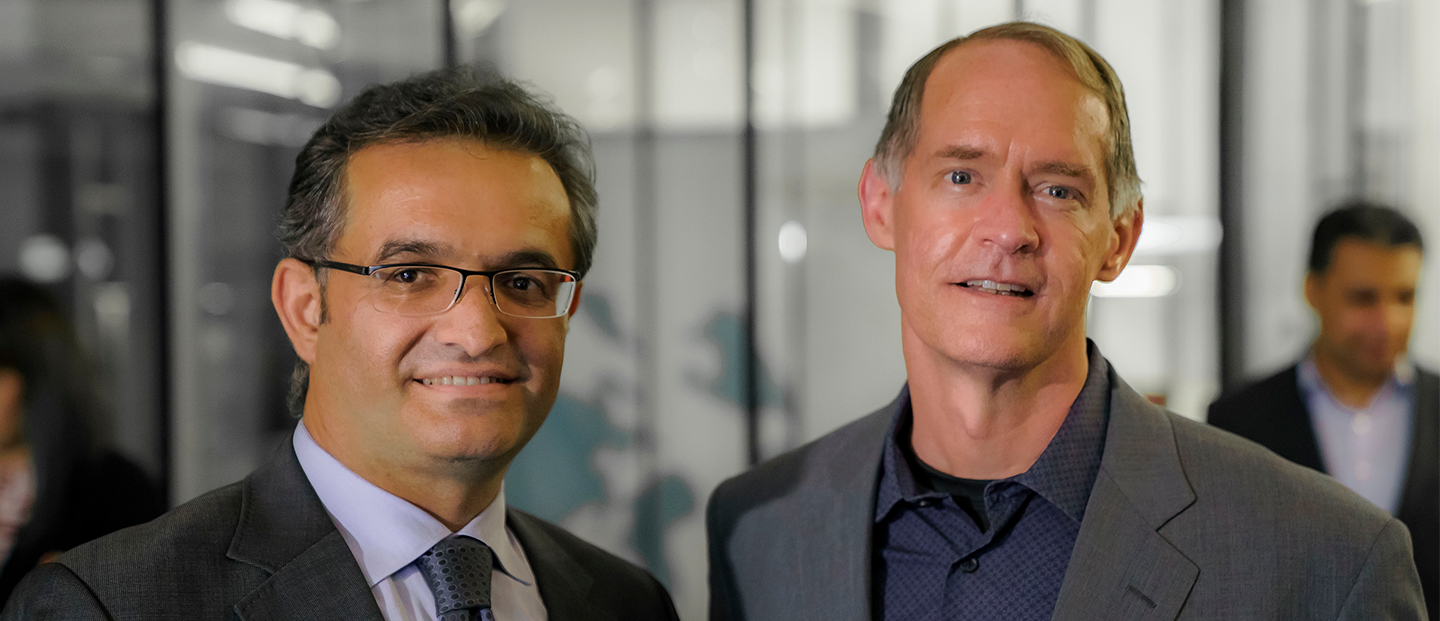 Crossing Paths – The Networking Possibilities Are Endless!
When two alumni meet 14 years later at the Global Alumni Networking Night
On 4 November 2021 the 5th edition of the Global Alumni Networking Night (GANN) took place in Geneva and 33 other world cities. These events give our alumni the opportunity to meet other members of their local GCSP Alumni Community.
The Geneva GANN event turned out to be a very special moment for two alumni of the GCSP's 2007 International Training Course (ITC) in Security Policy (currently the Leadership in International Security Course, or LISC). 
Neither Nathan Wilson nor Şener Daylan expected to see each other at last year's GANN meeting in Geneva. Even less did they expect their paths to cross again, 14 years after they had first met while attending the ITC (current LISC). "It was a complete surprise for both of us!" said Nathan, one of the former course participants. "It was also the first time we saw the new GCSP in its current location at the Maison de la paix. It was wonderful to see Şener again. We were colleagues and good friends during the course, and we stayed in touch on social media, but had never met again since leaving Geneva 14 years ago." Nathan had recently moved from the United States to Geneva to start a new job with the World Council of Churches (WCC). 
Nathan said it was easy to see the positive impact that his time at the GCSP had on his career: "The GCSP helped me to develop an analytical mindset and formulate the narrative that I currently need to monitor WCC peacebuilding programmes around the world." 
He did not know that Şener, his Turkish friend and former ITC participant, was also in the process of settling into life in Geneva. Şener explained: "I was back in Geneva to attend a master's course in international law in armed conflicts. I had previously worked in the human rights field in Turkey, where I was a prosecutor." He described his unexpected encounter with his old friend at the November 2021 GANN as being "like the feeling you experience when you see one of your family members who you haven't seen for so many years. It seemed just like yesterday." He explained that the GCSP contributed greatly to his professional life, particularly because of his ITC course paper on the financing of counter-terrorism programmes. "I pursued this path at the ministry in Turkey and later I was offered a job at the Court of Europe as an administrator for the committee monitoring counter-terrorism efforts. The ITC definitely enhanced my career." 
The GCSP Alumni Network is truly global in reach. Why not find out if perhaps one of your classmates or other alumni who might enhance your career path are based in your city? Simply take a look through the GCSP Alumni Directory.