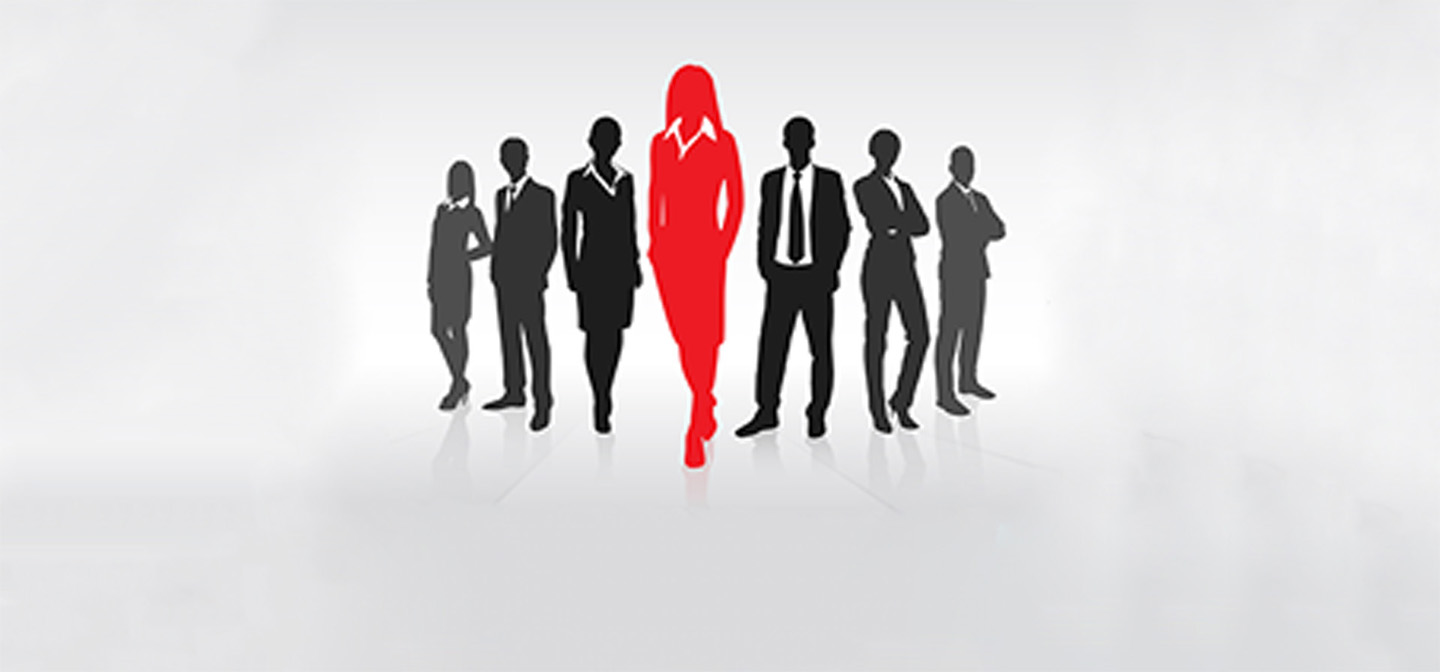 Many women experience the "glass ceiling" effect: they want to be able to lead and influence effectively in a male-dominated environment while being their authentic selves. They want to have impact and drive positive change, become more visible and have their voices heard. 
The GCSP has gathered qualitative data from the experiences of course participants, alongside key research from partners at the Center for Creative Leadership. Two main sources were used to develop seven ways that women can succeed: "Standing at the Crossroads: Next Steps for High-Achieving Women"1 and "Kick Some Glass: 10 Ways Women Succeed at Work on Their Own Terms".2
These are the seven ways women can succeed:
Focus on your purpose
A focus on purpose rather than leadership identity is important for many reasons. Firstly, as outlined in the Center for Creative Leadership's White Paper "Making Leadership Happen", leadership is not just about an individual's competencies; it is an interpersonal process requiring direction, alignment and commitment. A focus on the purpose enables us to connect others to a larger outcome, inspire commitment and boost resolve. It enables us to look beyond the status quo to what is possible and act despite personal fears and insecurities. It enables us to move beyond masculinised ideals of the leadership identity.3 It brings energy and freedom to create, allowing room for passion and vision. The "leader identity" can follow.
Behave authentically
Authenticity is the key to building trust and reshaping harmful norms. Behaving authentically requires strong self-awareness informed by the recognition of our values, preferences and vulnerabilities.4 Space for reflection enables us to evaluate our choices and outdated stereotypes. Can we be confident and humble? Yes. Can we be assertive and empathetic? Absolutely. Develop your ability to adapt, learn from mistakes and listen to feedback from others by framing leading as learning. This also helps to foster psychological safety5 and an increase in performance from our teams. 
Own your power
When the status and value of women is undermined by laws and social norms, many women not only struggle to access leadership positions, they lack confidence. However, women have been leading households, communities and nations for centuries. It is time to put the imposter syndrome to bed and recognise our expertise, experience and resilience – our "power within". Our ability to lead through connections and relationships makes us increasingly well placed to lead and influence in more collaborative environments, build trust and legitimacy, and build "power with".
Connect across boundaries
Use your ability to build relationships to create an effective network. It is the main predictor of career success.6 Effective networks are open, diverse and deep. Not everyone knows one another; relationships cross vertical and horizontal boundaries within an organisation and there is a high level of trust, reciprocity and bonding. Finding role models, mentors and sponsors is even more important. Don't be afraid to ask for help or time over a coffee. Mutual respect and support are the keys to collectively changing harmful norms. 
Integrate into one whole
We are all juggling multiple identities and roles. Research has found that commitment to private-life roles is associated with high performance in the public sphere of work. This is not about perfection and performance; it is about being good enough and being able to prioritise.7 Integration is also about recognising the mind-body connection. Sleep, nutrition and exercise are critical to combat stress. Some 70% of communication is non-verbal, so we need to understand our body language, be conscious of our actions and direct our attention to being mindful. 
Have courage and agency
All of this requires us to take risks, be bold and be confident. Set yourself goals that you want to aspire to. Women are pioneering and creative; many paths have not been laid down for us, they must be forged. Greater courage and agency are needed when we are challenging norms and encountering conflict. Frame "challenges as experiences and opportunities" and see your fears as a "reality check, not an obstacle".
Be accountable
Finally, be accountable to yourself first. Write down your goals and share them – with a friend, colleague, mentor or coach. Check in on them: make time to reflect on what is working well, what needs to be adjusted and changed, and celebrate your achievements and success!
The GCSP offers an "Inspiring Women Leaders" Course in which these seven themes will be explored and developed. In addition, we have skill-building workshops throughout the year and offer customised solutions globally. 
Long article available here.
Op-ed written by Fleur Heyworth, Head of Gender and Inclusive Security at the GCSP.
---
1 Marian N. Ruderman and Patricia J. Ohlott, Jossey-Bass and the Center for Creative Leadership, 2002.
2 Jennifer W. Martineau and Portia R. Mount, Center for Creative Leadership, 2019.
3 Google "Cartoon image of Professor" or "Ambassador". Of the first 100 images, how many are women?
4 See work by Dr. Brené Brown, including the Daring Greatly Leadership Manifesto: https://brenebrown.com/wp-content/uploads/2013/09/DaringGreatly-LeadershipManifesto-8x10.pdf
5 See Amy Edmundson: https://www.youtube.com/watch?v=LhoLuui9gX8
6 Phil Wilburn, 2017: http://www.leadernetworkdiagnostic.com/
7 Marian N. Ruderman and Patricia J. Ohlott, Standing at the Crossroads. Next Steps for High-Achieving Women, Jossey Bass Business and Management Series and the Center for Creative Leadership, 2002.
Disclaimer: The views, information and opinions expressed in the written publications are the authors' own and do not necessarily reflect those shared by the Geneva Centre for Security Policy or its employees. The GCSP is not responsible for and may not always verify the accuracy of the information contained in the written publications submitted by a writer.
Fleur Heyworth leads the GCSP's executive education, dialogue and policy analysis on gender and inclusive security. Working closely with the Geneva Leadership Alliance, she designs and facilitates courses on leadership for women, and for male and female leaders to create more inclusive working environments. She also delivers modules on gender and inclusive security to the multi-disciplinary, multi-cultural participants on GCSP's core courses, incorporating the frameworks of the Women Peace and Security Agenda, and the Sustainable Development Goals.