Enabling women leaders in peace & security
By
Siobhán Martin
, Deputy Head, Leadership, Crisis and Conflict Management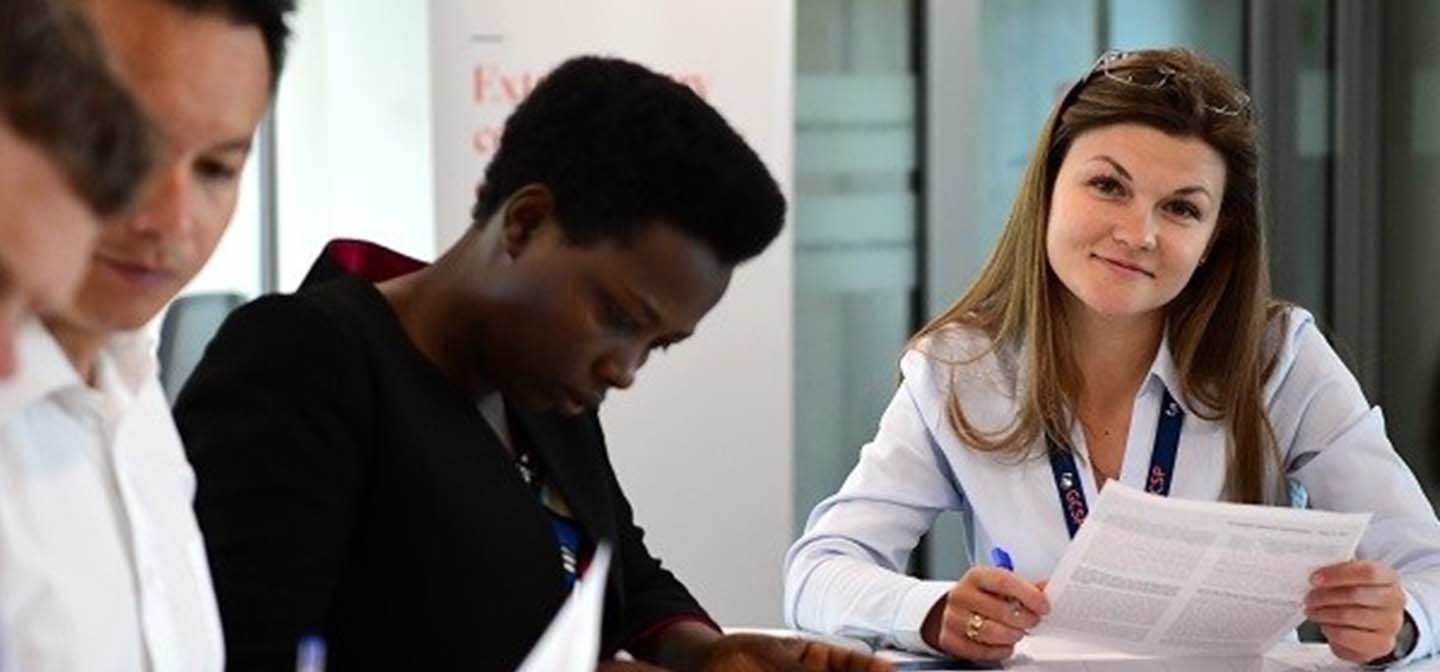 Enabling women leaders in peace & security
By
Siobhán Martin
, Deputy Head, Leadership, Crisis and Conflict Management
For International Women's Day, the GCSP decided to ask some of the female participants in our Leadership in International Security Course/Master of Advanced Studies in International and European Security Course (jointly run with the Global Studies Institute, University of Geneva) about their views on women in leadership today.
Dixie O'Donnell, United States; Luisa Rueda, Colombia; Le Phuong Thao Quynh, Vietnam; and Ingrid Gabriela Franco Ramírez, Mexico provide their thoughts: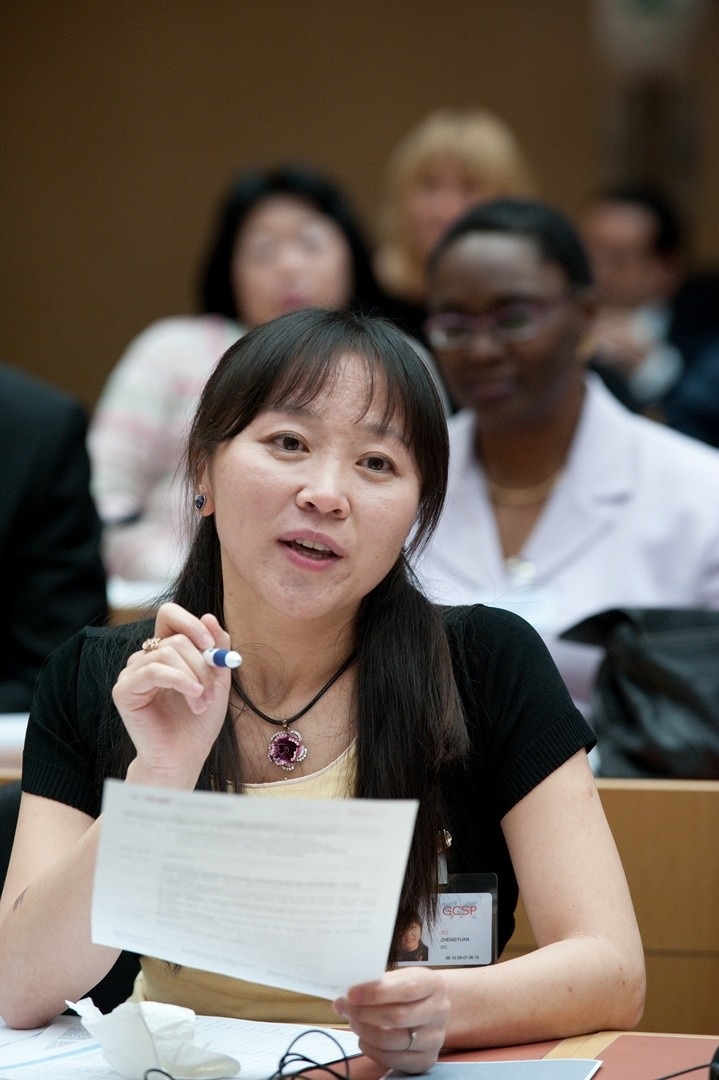 What do you think the main challenges are for women leaders in peace and security today?
Luisa: Today, Participation is the main challenge for women leaders in peace and security. Without participation of women in decision-taking positions the contributions and needs of half of the population will not be taken into account.
Dixie: Many great young women are entering these fields with enthusiasm and excellence, including high risk environments. However too many get fed up when their hard work does not translate into leadership positions, just more work without the promotion or acknowledgement despite excellence, while watching less qualified colleagues move up. In short, more informal responsibilities without formal promotion or acknowledgement is a morale killer for anyone.
Ingrid: Practitioners need to understand that the human right principle of ´No discrimination´ also applies to gender, in order for women to be seen and recognized as equal among their peers in different walks of life.
Quynh: Though gender equality and women empowerment have become the goal of almost every country in the world, there are still many challenges for women leaders in peace and security. Some of the challenges are hard working environment with tough issues and business trips to risky areas; discrimination and harassment may occur; barriers in balancing private life and work. I believe women can contribute more for peace and security process if there are measures to help women overcome the above challenges.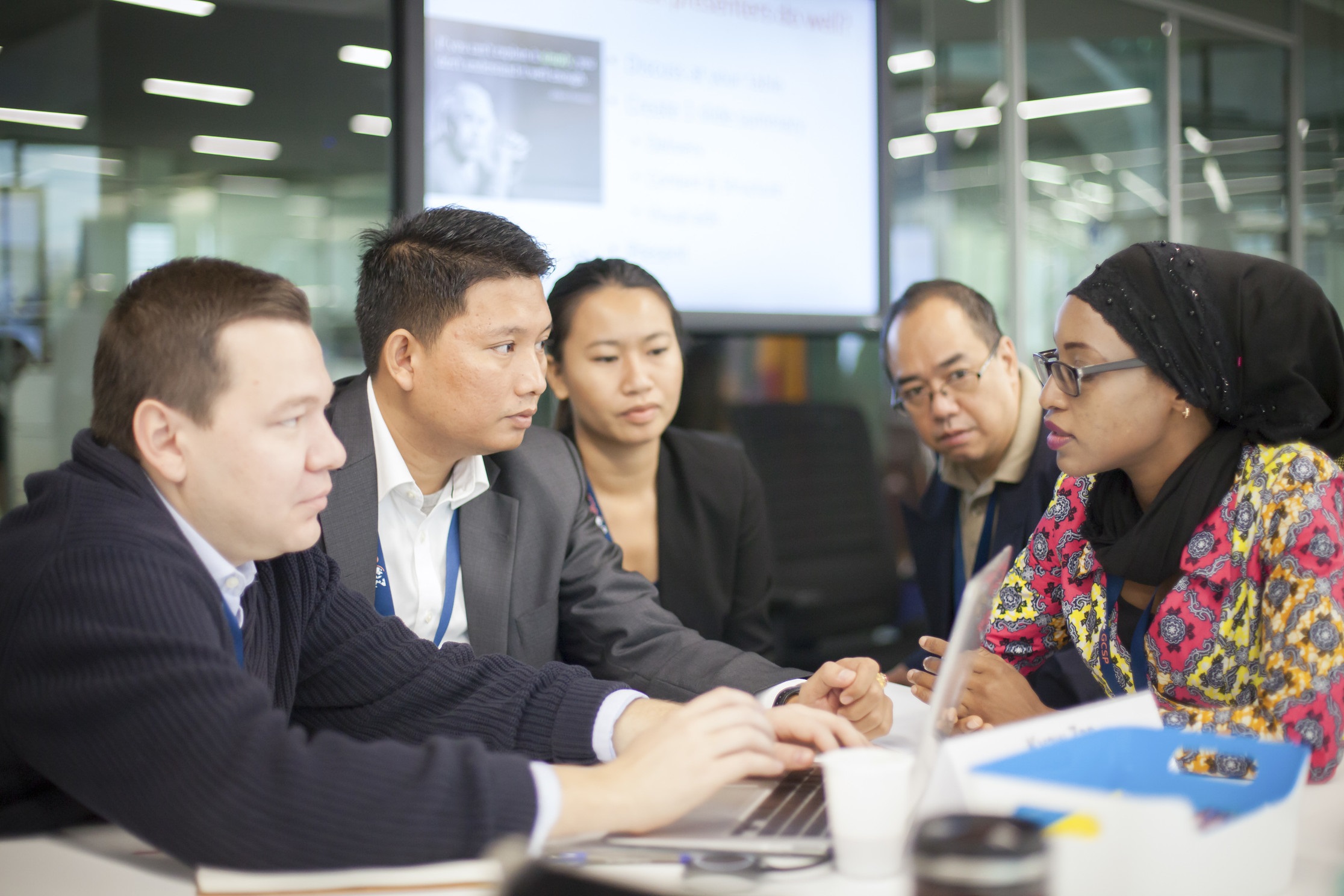 Is your time at GCSP preparing you to overcome these challenges? If so, which and how?
Quynh: GCSP provides us comprehensive knowledge in peace sustaining and global security issues, which will pave the way for our professional future career. Through the course, we understand more about practices of peace and security by UN and states, acknowledge the challenges that may face when working in this sector. The leadership skills from the course also improve our confidence in ourselves and prepare us with necessary skills to become a professional and effective leaders.
Dixie: It's giving me more confidence in my leadership skills and helping me to think about how I apply the experience I've gained over 14 years. It is also reaffirming how much I have to contribute to national and international security circles both in terms of substance and administration/management. I am happy to see the global and gender diversity at GCSP which makes our discussions incredibly interesting.
Ingrid: Yes, the communication and leadership week/modules helped me to adjust my narrative to other cultures that don't necessarily share similar thoughts. In addition, I've learned to analyze, understand, and plan before delivering a message when I need to advocate for vulnerable groups like women or immigrants.  
Luisa: By implementing a gender parity policy and including gender content, GCSP is training women to close the participation gap in peace and security. Through day-to-day interaction, GCSP is also sensitizing world-wide participants about the importance of inclusivity.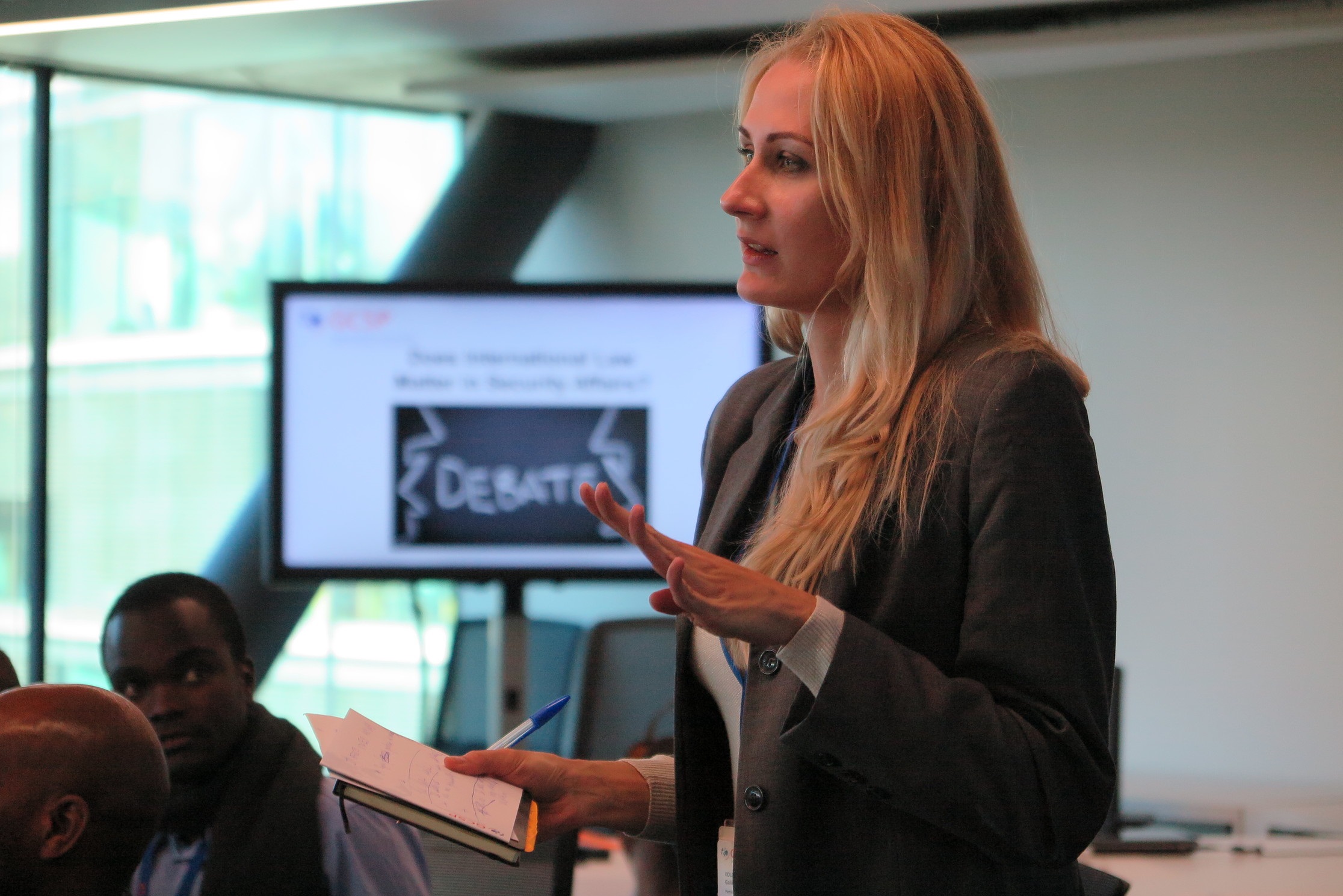 The sustainable development goals have a vision for the world in 2030, with goal 5 focused on achieving equality for women and girls. How would you like to imagine the role of women leaders in our world in 2030?
Dixie: Women, men and all peoples will restore respect for human rights and diversity and the need for cooperation to address global problems. Policies with good intentions and bad results will be more often caught before they are implemented. More diverse leaders will be able to use their knowledge of cultures and contexts for better policy-making.
Luisa: I would like to imagine a world where the participation of women in all leadership spheres is so common that the issue is out of the public debate (Target 5.5). From there I imagine a sustainable cascading effect towards the elimination of discrimination, violence, neglect and abuse, creating conditions for women to have access to equal rights and opportunities.
Ingrid: I would like to imagine a majority of females in decision-making positions - public or private sector - implementing more structured social programs that empower minorities, like immigrants and refugees, and provide incentives for leadership initiatives in marginalized communities. Also, emphasizing more collaboration with international actors for accountability and policy analysis.  
Quynh: I believe that as gender equality is being enhanced, there will be more chances for women to develop their professional careers. I also expect to see more and more women leaders in our world, especially high level female leaders working actively for global peace and security and sustainable development in 2030. That's the way to show the world "women of wisdom and action".
Our sincere thanks to Dixie O'Donnell, Luisa Rueda, Le Phuong Thao Quynh, and Ingrid Gabriela Franco Ramírez for taking the time to contribute!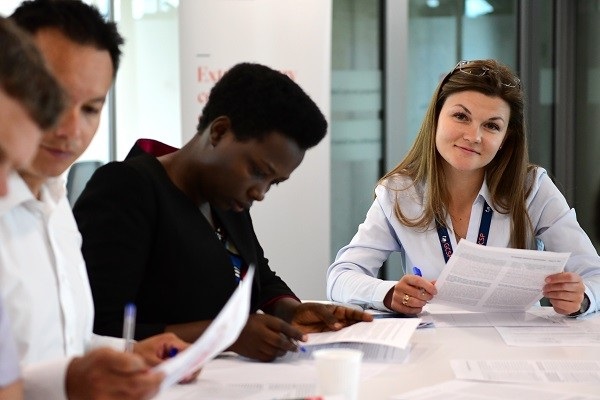 Would you like to enhance your leadership and decision-making skills?
The 8-month Leadership in International Security Course and MAS in International and European Security (jointly run with the Global Studies Institute, University of Geneva) are currently accepting applications for the 2019-2020 editions until 01 May 2019!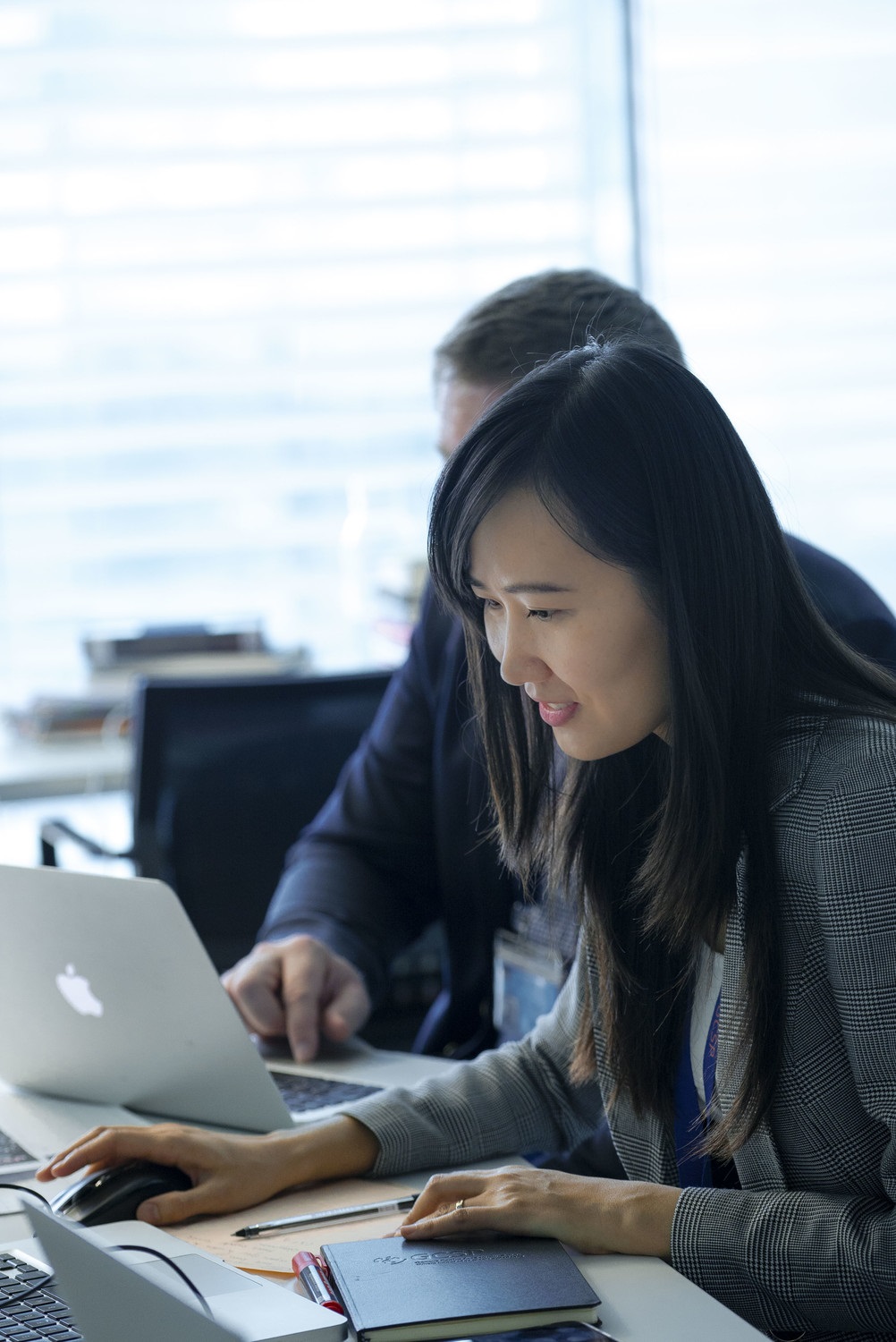 The GCSP also offers a range of shorter courses and workshops in Geneva and abroad as part of its 'Inspiring Women Leaders'series, and the Gender and Inclusive Security Cluster is working to advance policy and practice for more inclusive security through analysis and dialogue events. We are also able to offer customised courses and welcome opportunities to partner with international organisations and states.
Contact us now for more information!
Dr Siobhán Martin joined the GCSP in 2006, and has had a range of increasing responsibilities since then. She is currently the Director of the 8-month Leadership in International Security Course, and Co-Director of the Master of Advanced Studies in International and European Security (MAS), jointly run by the GCSP and the Global Studies Institute of the University of Geneva. Her principal focus is on curriculum design, long course development and delivery, in addition to outreach and research activities.