Change Your World: 4 Tips to Get the Best from Your Virtual Learning Journey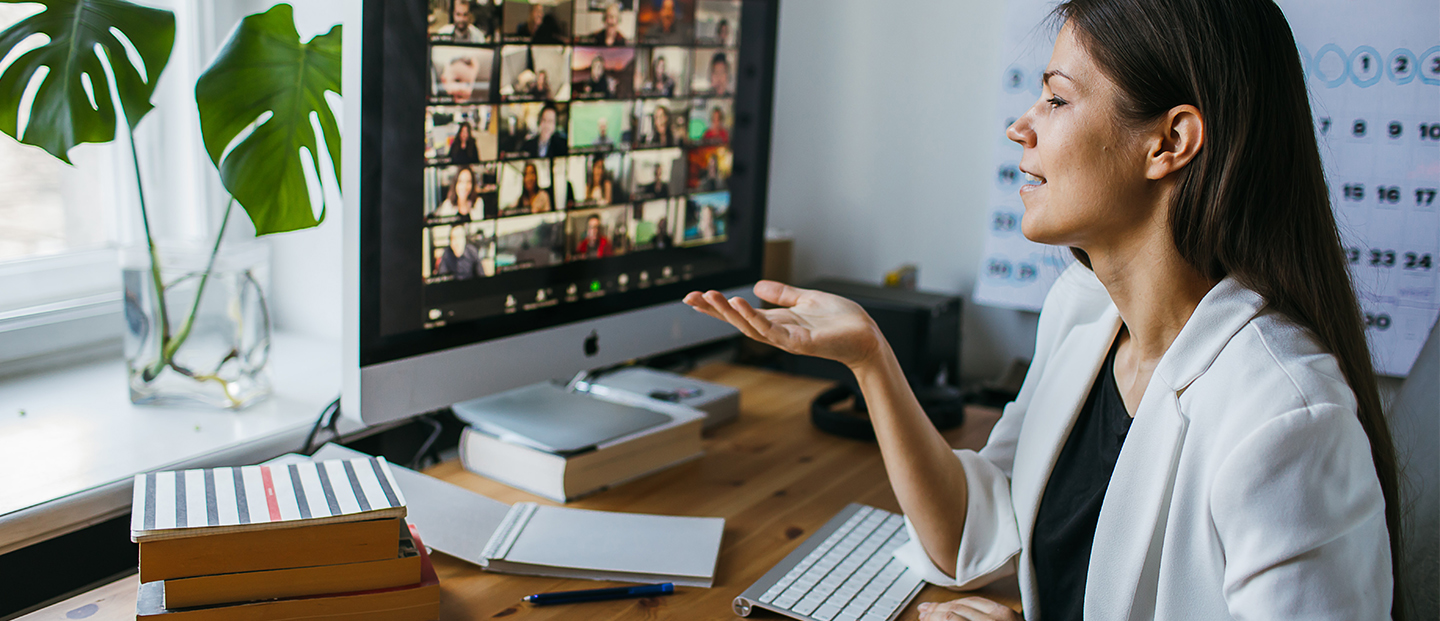 Change Your World: 4 Tips to Get the Best from Your Virtual Learning Journey
Undoubtably, the COVID-19 crisis has created the largest disruption to education systems in recent history. For executive education, it has accelerated online learning to the extent which learning innovation professionals could only have imagined pre-pandemic. Although a focus on the digital transformation is not new, the intensity and speed of change is unprecedented. The digital tsunami has hit the sector and stirred it up sustainably, forcing education institutions to rethink the way they operate. Now, as learning in the virtual space has become commonplace, an understanding of learning online has become even more important. Based on research and best practices from our community, we present four tips to make the most of your participation in a virtual learning journey:   
Become familiar with the technology:

In virtual education, classrooms are replaced by video conferencing tools and learning platforms; online whiteboards are now used instead of flip charts and social learning takes place in breakout rooms, not around the coffee machine. These online tools allow you to learn wherever works best for you. Though they come with their own unique challenges. To make your learning more effective, you need to understand your technical skills gap and take action to address it. Do not forget to review your cyber security practices, including keeping passwords updated, controlling access to your devices and updating your antivirus software.

 

Take firm control of your own learning:

"By failing to prepare, you are preparing to fail". These wise words by Benjamin Franklin have proven to be well-founded when learning remotely. To maximise your learning outcomes, you need to fully commit to the whole journey. Take ownership of your education by reflecting on what you want to achieve personally, and for your community. Having clarity on why you participate will help you remain focused and develop a routine to avoid "Zoom fatigue", a recent phenomenon associated with exhaustion caused by frequent use of technology.

Humanise your virtual experience:

Virtual is simply a different way to connect with people; and technology is just a tool that allows us to come together. As in traditional education, learning in the virtual space happens through conversations and other social interactions. Remember the last time you truly learned something new? To gather new knowledge and hone your skills, you need to actively engage: with the preparatory content, by speaking up during the live sessions, or by sharing your experience with peers in group work. Be proactive to fully take advantage of the accumulated wealth of knowledge in your virtual learning community, including outside the formal schedule.

Develop a plan to put learnings into practice:

Research suggests that humans tend to halve their memory of newly learned knowledge in a matter of days, unless they consciously review the learned material. Throughout your virtual learning journey, you need to constantly reflect upon how you will combat this "forgetting curve". Take notes in a learning journal: What are your key takeaway points? What are your concrete next steps to apply what you have learned to your professional context? What action can you take to share your learnings with your community and network? Who needs to be involved and what resources are required to change your world?
COVID-19 has been a powerful catalyst for virtual education. This is demonstrated by the massive growth in users of technological tools such as Zoom, Microsoft Teams, or Google Meet. Virtual is here to stay, and we should focus on the opportunities that are emerging, while carefully weighting up possible risks. Virtual education has the potential to dramatically accelerate the achievement of inclusive and quality education for all. Let's concentrate efforts on how we can make the "new normal" in executive education a better normal.
Find out more about GCSP's upcoming virtual learning journeys: https://www.gcsp.ch/gcsp-activities#executive-courses
If you are a learning professional interested in designing and delivering engaging virtual education activities, I recommend "Interact and Engage!: 50+ Activities for Virtual Training Meetings, and Webinars" by Kassy Laborie and Thomas Stone.
Another useful resource for anyone interested in professional development is "Modern Workplace Learning 2020. More than modern training; how to support all the ways of learning at work" by Jane Hart.
Alexandra Thiry is GCSP's Learning Innovation and Impact Lead. She manages projects that aim at enhancing the learning experience of participants to GCSP's executive education activities. Specifically, she is responsible for streamlining GCSP's approach to blended learning and building capacity to design and deliver extended learning journeys for impact.
Alexandra is a Certified Learning Professional from the "Swiss Competence Centre for Innovations in Learning" at the Institute of Business Education and Educational Management, University of St. Gallen. She possesses a passionate curiosity for learning and a strong commitment to advancing continuous learning and professional development at the international level. Alexandra is particularly interested in formats and methods that help learners apply new knowledge, skills and behaviours to their workplaces, as well as in opportunities arising from digitalisation and the possibilities of social learning.
Alexandra holds a Master's Degree in "Peace and Conflict Studies and International Relations" from the University of Tuebingen (Germany) and a Bachelor's Degree in "European Studies". She has completed project management certificates, including in results based management. A German citizen Alexandra speaks English and French in addition to her native German. She is married and the proud mom of two sons.