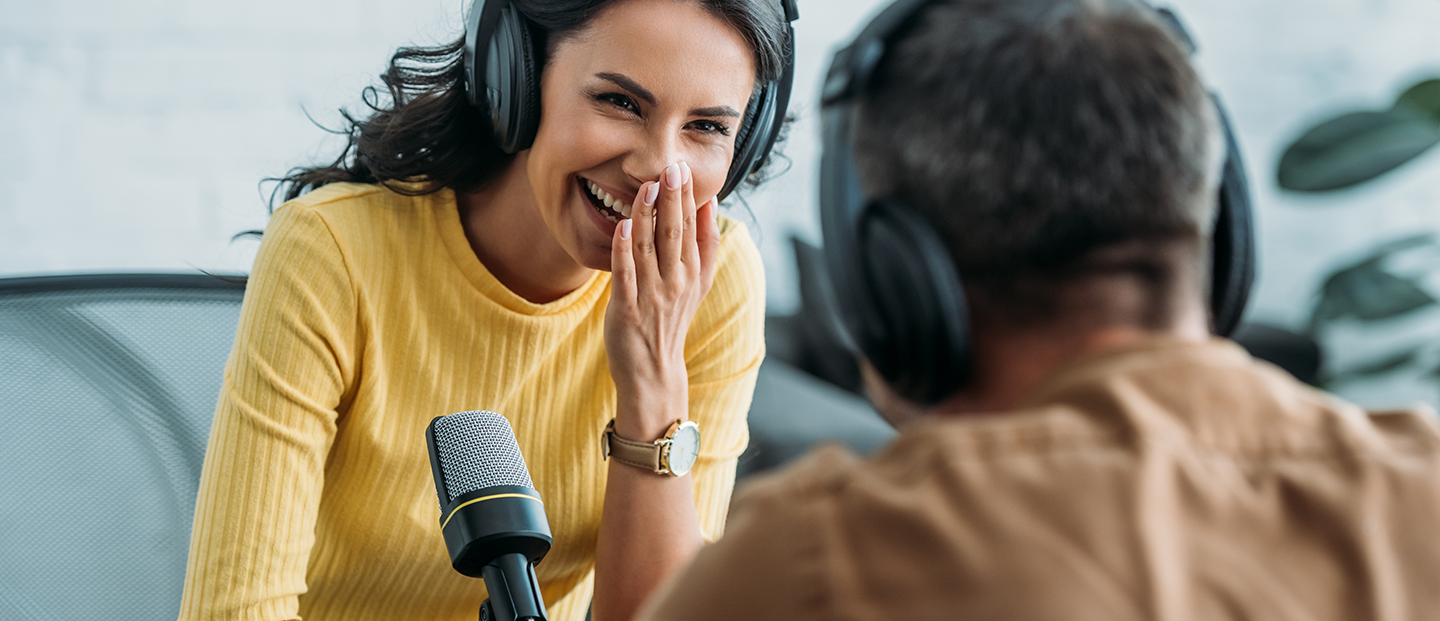 What topics caught your interest in 2021? Catch up on what was trending at the GCSP.
These are the top 5 most popular GCSP podcasts that you listened to in 2021, in case you missed them.
Ms Alexandra Matas, Head of Effective Governance at the GCSP was interviewed by Dr Paul Vallet, Associate Fellow with our Global Fellowship Initiative ahead of the June 2021 Russia-US Summit between US President Joe Biden and Russian President Vladimir Putin in Geneva. They discussed the historical context of the meeting, the importance of Geneva as a venue, and the points of discussion for the Summit. 
Ms Ingrid Gázquez, Leadership Portfolio Manager for the Geneva Leadership Alliance at the GCSP discusses reimagining leadership by intentionally creating multicultural teams, tapping into diverse ideas and perspectives at the management level and empowering those marginalised voices to find confidence in the workplace.
Ms Alexandra Thiry, Head of Learning Innovation and Impact at the GCSP discusses societal transition to online education, training and learning due to COVID-19. Ms Thiry shares her insights on catering to an international audience, staying connected both personally and professionally, and equipping a wide range of individuals to the demands of technology.
To mark the 35th anniversary of SIPOLEX, later the International Training Course in Security Policy (ITC), and now the Leadership in International Security Course (LISC) - Col Christian Bühlmann, former Head of Diplomatic Dialogue at the GCSP spoke with Ambassador Theodor Winkler, the GCSP's first Director. Ambassador Winkler, a retired Swiss Ambassador, shared his insights on the origins of the course and its role in contributing to Swiss foreign policy.
Dr Paul Vallet, Associate Fellow with our Global Fellowship Initiative interviews Ms Sarah Backman, Cyber Security Consultant at Secana on cyber security. They discuss the importance of simulation preparedness for  and crises or incidents, transnational crisis management structures. Ms Backman was also a judge for the annual Cyber 9/12 Strategy Challenge where students from all around the world compete against one another to solve European cyber policy challenges. 
---
Disclaimer: The views, information and opinions expressed in these podcasts are the presenters own and do not necessarily reflect those shared by the Geneva Centre for Security Policy or its employees. The GCSP is not responsible for and may not always verify the accuracy of the information contained in the written publications submitted by a writer.