The Political Economy of Syria's Physical Fragmentation and Dependence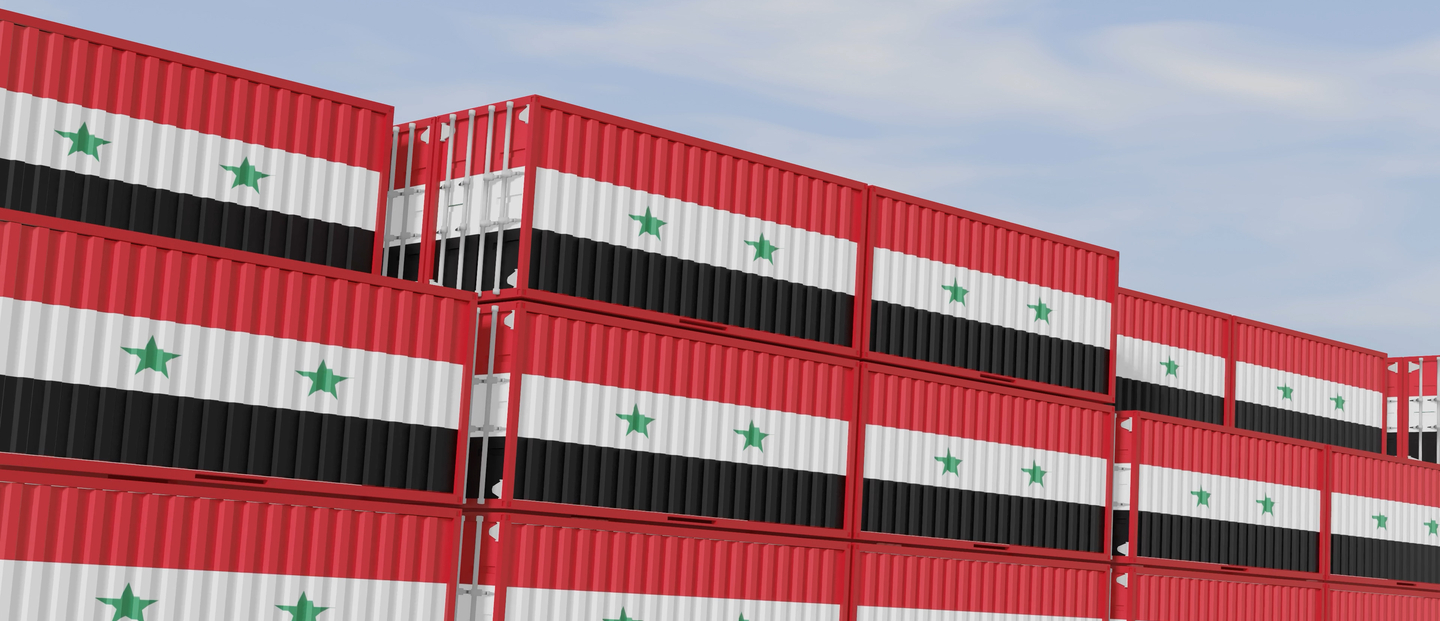 The Political Economy of Syria's Physical Fragmentation and Dependence
By
Samir Aita
, President of the Circle of Arab Economists
Syria's physical fragmentation and dependence on foreign powers and neighboring countries have created significant new dimensions of political economy in the country over the course of the conflict.

Oligopolies controlling cross-border foreign trade and its financing in the fragmented areas of the country now play a major role, especially in the wake of the extensive disruption created by Lebanon's economic and financial crisis. Such oligopolies are closely connected with the controlling powers in these areas and with the countries that back them.

Local warlords, linked to local combatants, control the internal crossing points still necessary for trade, the provision of basic goods and services, and humanitarian aid distribution. Local governance is directly associated with these warlords.

Smuggling is unavoidable across the country's external borders and internal lines of separation, given the large differences in the prices of goods.

In-kind humanitarian aid, a long-term undertaking, is distorting local markets where locally produced goods are sold. This discourages local production and undermines economic resilience, employment perspectives and the scope for recovery.

The ongoing changes to the country's political economy could lead to further physical fragmentation and impede the emergence of political solutions to the conflict.
The ideas expressed are those of the author not the publisher or the author's affiliation
Published in August 2021
All rights reserved to GCSP
Part of the Syria Transition Challenges Project
President of the « Cercle des Economistes Arabes ». Former Editor in Chief and General Manager of « Le Monde diplomatique éditions arabes ». Lecturer of political economy at the University of Paris Dauphine, Paris II Sorobonne and Saint Joseph, Beirut. Consultant in Economy, finance, labor and urban planning. Born in Damas (Syria) in 1954 ; studied at Ecole Polytechnique and Ecole Nationale des Ponts et Chaussées ; postgraduated from the « Ecole des Hautes Etudes en Sciences Sociales», the «Institut National des Sciences et Techniques Nucléaires » and HEC Executive Management (CPA-HEC).
Started his carrier at the « Commissariat à l'Energie Atomique » and its subsidiaries. Then moved to the private sector, where here managed a division in a high technology company. In 1994, he joined an Arab group, active in oil & gas, as special advisor to the Chairman. In parallel, he was appointed Chairman and CEO of "Framasoft" for its reform and privatization. In 1999, he created a consulting company in economy, finance and information technologies: A Concept. For two years, he was the special advisor to the Chairman and CEO of SGBL bank, "Société Générale au Liban" in Beirut, then technical director at the ERF, the "Economic Research Forum" in Cairo. From 2005 to 2013, he was Editor in Chief and General Manager of "Le Monde diplomatique éditions arabes ». He is presently senior consultant with UN agencies (UNHabitat, UNDP, ESCWA) and other international organizations. He is consulting for decentralization, public finance, urbanization and labour market issues on different countries, including Iraq, Libya and Syria.
Featuring
Samir Aita
President of the Circle of Arab Economists