Anticipating the International Security Implications of COVID-19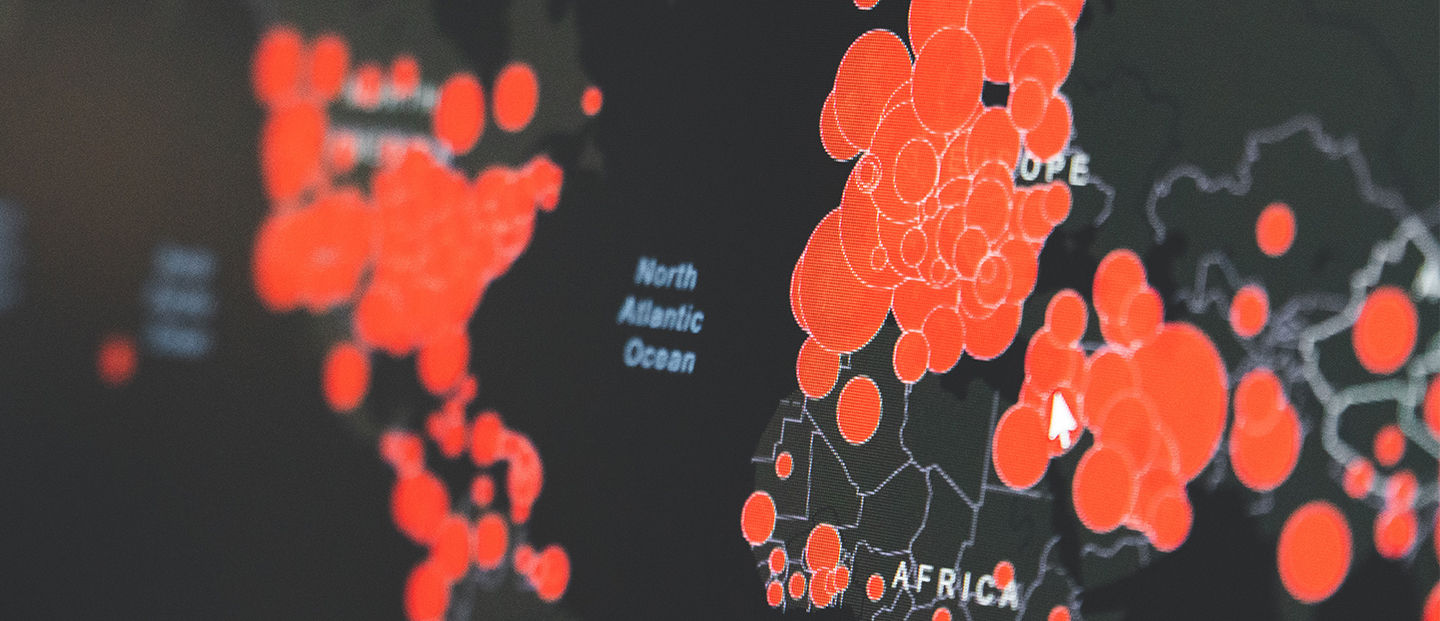 Anticipating the International Security Implications of COVID-19
By
Ms Emily Munro
, Head of Strategic Anticipation and Senior Advisor, Research & Policy Advice
The COVID-19 pandemic spreading around the world in the first months of 2020 not only affects personal security, but also has potential international security implications. The situation is changing rapidly, and while some issues are clearly apparent, we must anticipate others. At least five possible international security implications can be identified at this stage.
Government leaders and civil service impacted
In Iran, one of the first countries severely impacted by the pandemic after China, one senior advisor to the supreme leader has died and a number of other high-ranking officials and members of parliament have contracted COVID-19. High-ranking officials in France, Italy and the United Kingdom have also contracted the virus. A world leader is in self-isolation and members of the US Congress have tested positive for the virus. The civil service of many countries is also being impacted by increased staff absences and remote working that may result in reduced functioning. While the figures do not yet impede governments' ability to govern, it would nonetheless be worth reflecting on different scenarios for how this could become the case in a particular country. Leadership could become an increasing problem if we take into account the fact that those holding high-level leadership positions tend to be in higher age categories (with COVID-19 disproportionally affecting older persons[1]).
Limited contacts between countries
Both formal and informal international in-person contacts represent an important aspect of international relations that cannot readily be replaced by online or other forms of remote contact, especially in terms of attempts to deal with sensitive topics in the international security arena. We have already witnessed a host of meetings on both technical and more political subjects being cancelled or postponed. This limits dialogue among international actors. As the COVID-19 outbreak continues, more high-level meetings will be impacted, such as the upcoming 2020 Review Conference of the Parties to the Treaty on the Non-Proliferation of Nuclear Weapons planned for New York in April/May.
An increase in existing tensions
COVID-19 may stress countries in conflict or at risk of conflict, thereby increasing the danger of tensions and, potentially, violence. Also, measures to tackle the virus should not include any form of discrimination in terms of ethnicity, race or gender. Failure in this area could lead to tensions, and the risk of conflict could be heightened in the longer term.
The outbreak started in China, a country that has been criticised in the past for its handling of health issues that potentially could have had a global impact. In addition to the coronavirus, global tensions with China on a number of other issues are high, ranging from trade to cyber security to human rights. As a result of the COVID-19 outbreak there is a worrying rise in anti-Chinese sentiment,[2] with other nationalities potentially also facing discrimination.
Spreading disinformation
Malicious actors could spread disinformation on the extent to which countries are impacted by the virus or attempt to take advantage of the evolving and highly uncertain situation. This can take the form of exaggerating the impact of the virus (the number of people who have contracted the virus, deaths) and the response to it (control measures being undertaken), and assigning blame for its origin.[3] The World Health Organisation (WHO), as the lead international actor dealing with the COVID-19 outbreak, is addressing this issue directly in cooperation with others.[4]
Other issues being neglected
While the focus on the COVID-19 outbreak cannot be faulted, other issues continue to manifest themselves and need attention and action, ranging from the conflict in Syria to consolidating the tentative peace in Afghanistan. This focus of attention on the pandemic could be an opportunity for actors with malicious intentions to make headway, or at the very least slow momentum in terms of other issues, while attention is diverted elsewhere. An example of a problem that has already occurred is a cyber attack with apparent criminal intent against users reported by the Swiss government's CERT MELANI in mid-March 2020.[5] Governments around the world should closely monitor such activities and intervene to prevent their escalation (e.g. attacks targeting critical COVID-19-related infrastructure or services).
While the COVID-19 crisis is far from over, initial insights for policymakers in the international security sector can be identified and acted on. Looking ahead, it will be equally important to address how COVID-19 has changed the international security environment both in terms of negative effects and ways in which we can learn from this experience to strengthen our policies and change the way we relate to one another to enhance global peace and security.
Course Advertisement: Strategic Foresight: Planning for Impact in Uncertain Times
[1] See WHO, "Q&A on Coronaviruses (COVID-19)", "Who Is at Risk of Developing Severe Illness?", 9 March 2020.
[2] M. Rich, "As Coronavirus Spreads, So Does Anti-Chinese Sentiment", New York Times, 13 February 2020.
[3]D.A. Wemer, "The Potential Global Impact of the Coronavirus Outbreak", Atlantic Council, 27 January 2020.
[4]See the WHO's EPI-WIN initiative
[5] RTS, "Des cyberattaques se servent de la pandémie de coronavirus", 14 March 2020
Read this piece on "Strengthening Prevention with Better Anticipation: COVID-19 and Beyond" by Emily Munro for more analysis on this topic and join us for the Strategic Foresight: Tools and Techniques for Planning in Uncertain Times course this September.
Emily Munro heads the work on strategic anticipation and contributes to research & policy advice at the Geneva Centre for Security Policy (GCSP). In this role Emily leads projects and contributes to courses, in particular in the area of strategic foresight and international security. She works with governments and organisations around the world to foster more forward-thinking approaches to peace and security. She is the series editor of the GCSP's In Focus publication. She also has experience on initiatives seeking to foster dialogue on emerging issues, in particular in Asia and the Middle East. She is a term facilitator and module responsible in the eight-month Leadership in International Security Course (LISC) and directs an annual short course on strategic foresight. She was the Course Director of the two-month New Issues in Security Course from 2017 to 2019. Emily has been with the GCSP since 2003, in functions related to partnership development and governance issues, training and academic affairs, and courses and projects on peacebuilding and new issues in security. She has previous professional experience at the International Organization for Migration (Geneva), the Global Forum for Health Research (Geneva) and the Liu Institute for Global Issues at the University of British Columbia (Vancouver, BC, Canada). Emily Munro holds a master's degree in International Relations from the Graduate Institute in Geneva and a bachelor's degree in International Relations and Political Science from the University of British Columbia in Vancouver. Emily is a Canadian and Swiss citizen and she speaks English (native language) and French.